Children's Programs
Children's Programming
---
This Coloring Book is made possible by the coloring book is made possible by Abigail Vann
who is working on her Girl Scout Gold Award project.
Bears, Foxes, and Coyotes, Oh My! - Learning to Live with Wildlife Coloring Pages
---
APRIL TAKE & MAKE CRAFT
Children up to age 10 are welcome to stop in for our April Take & Make craft. This month we are offering a CLOTHESPIN WHALE project. NO pre-registration is needed. Just pop into the Children's Room and grab a bag. Supplies are limited. ONE per child please so more kids will be able to participate. Craft bags are available from April 1st through the 7th or while supplies last. Families will need to supply their own glue for this activity.
---
CHESS CLUB FOR KIDS & TEENS RETURNS
Children and teens are invited to join us for our returning Chess Club beginning on Wednesday, April 12th at 4:00pm. Any skill level from beginner to advanced can participate. Instructor Andy Morris-Friedman will teach how to use all the pieces and winning strategies. Each session runs for an hour and a half. Sessions will be held on April 12th, 19th, May 3rd, 10th & 17th. Children in grade 3 and below must be accompanied by an adult. Pre-registration is not required but encouraged. Call the library at 413-538-5045 or stop in to reserve your spot. Adults welcome if space permits.
---
READING BUDDIES WITH DUCHESS & GWEN
Duchess the Yorkshire terrier and Gwen the greyhound are reading therapy dogs from Bright Spot Therapy Dogs. Kids in kindergarten and above can schedule a 15 minute time slot to read to one of them. Duchess will be here on Mondays, April 3rd & 24th from 6pm to 7pm. Gwen will be here on Wednesday, April 26th from 3:30pm to 5:00pm. Pre-registration IS required. Parents or caretakers can sign their children up by either calling the library at 413-538-5045 or stopping into the library. If all time slots are filled, feel free to give your information for future visits.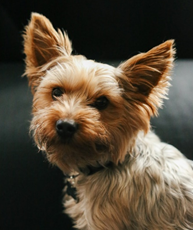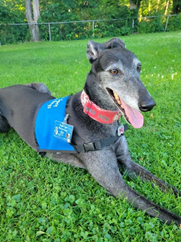 ---
BINGO FOR KIDS & TEENS
Perennial favorite Bingo is back for school vacation week. Tuesday, April 18th at 2:00pm kids will be able to play eight exciting games of Bingo with cool prizes for winning Bingos. NO pre-registration needed – just come to the Community Meeting Room.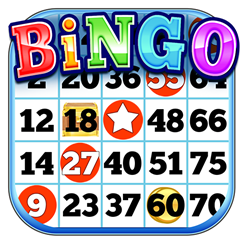 .
MOOMAW JACKSON FAMILY CONCERT
Mark "Moomaw" Jackson will present an interactive family concert especially geared for young children and their grownups on Tuesday, April 18th at 10:30am. Moomaw sings humorous original songs. He uses amusing gags and props to entertain the youngsters that attend. NO pre-registration needed. Join us in the Community Meeting Room.
WINGMASTERS BIRDS OF PREY
Back by popular demand is Julie Collier of Wingmasters along with approximately a half dozen different birds of prey including owls and hawks. Julie will present her always exciting program on Thursday, April 20th at 1:00pm. This program is open to ages 6 through adult. Please respect the minimum age limit as the wild birds are disturbed by the normal actions and sounds of younger children. NO pre-registration needed – just come to the Community Meeting Room.
YOGA FOR KIDS & TWEENS
Children ages 7 to 12 can sign up for an introductory yoga class geared especially for them. Certified yoga instructor Barbara Paulo will lead participants in this special class on Friday, April 21st at 10:30am. Participants will learn about mindfulness and more. Space is limited, so sign up soon! To pre-register, stop into the library or call us at 413-538-5045.
PRE-K/KINDERGARTEN READINESS EVENT
The Coordinated Family & Community Engagement program (CFCE) will be presenting a Pre-K & Kindergarten Readiness event on Thursday, April 27th at 4:00PM. Families from South Hadley and Granby, with children who will be entering Pre-K or Kindergarten, are welcome to attend. There will be representatives from CFCE, the Granby and South Hadley schools and libraries, as well as other various family organizations. Entertainment will be provided by Eshu Bumpus who will captivate the audience with his songs and African/ African-American folktales.
COMING MAY 1st – TOMAS EAGLEBEAR NATIVE AMERICAN DANCE PROGRAM
On May 1st at 10:30am we will be hosting Tomas Eaglebear who will present a program including Native American songs and dances. He will also introduce to families in attendance some indigenous teachings and practices from the Southwest along with displaying pelts and other items. Although this is primarily a children's program, ALL ages are welcome to attend.
COMING IN MAY – SPANISH FOR 1ST – 3RD GRADE STUDENTS
Students in 1st through 3rd grade are encouraged to register for a six week introduction to Spanish running on Thursdays from May 4th through June 8th at 4:00pm. Spanish students from South Hadley High School will be presenting this series of classes where they will teach the basics. Pre-registration IS required by calling the library or stopping in.
CHEMISTRY ADVENTURE
Children in grades kindergarten through 6th grade are invited to register to participate in the Chemistry Adventure program along with an adult partner. This collaboration with Mount Holyoke College introduces children to Chemistry. Each child/adult team conducts experiments at home that are in 10 different kits that can be checked out of the library. Upon completion of 3, 6, and 10 kits the child will receive a small prize. We hope to be able to have a Chemistry Adventure Day at the college at the end of the school year for all teams that complete all 10 kits. Teams that participated last year are welcome to continue their Chemistry journey.
---
TODDLER TIME STORYTIME
Families are invited to join us every Monday and Thursday morning at 10:30am for a story time with an assortment of picture books followed by an age appropriate craft or other fun activity. . While geared for birth to age 5, we welcome older children to participate if desired. Join us in the Storytime Room located in the Children's Room.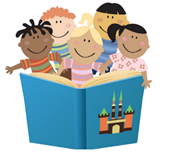 ---
RHYME TIME
Our youngest patrons and their grownups are encouraged to come every Tuesday morning at 10:30am for Rhyme Time. Participants can sing and dance during this interactive music based program. Children from birth through 5 or 6 will enjoy this fun activity. Rhyme Time takes place in the Community Meeting Room.
---
CFCE PLAYGROUP
Every Wednesday we host Dana from the Coordinated Family Community Engagement Program who presents a fun filled program with stories, games, circle time, music & more for children from birth to 5. Older siblings are always welcome to attend too. Most playgroups take place at 10:30am but on the first Wednesday of the month the playgroup will take place at 3:30pm. The rest of the month will remain at 10:30am. Watch the library website for what the weekly themes will be and join us in the Children's Room.
---