Children's Programs
Children's Programming
For programs that require registration, Check out the Library Calendar and click on the event you are interested in . A registration link will appear if there is still space available.
Toddler Times - Tales & More with Bethany in the Morning - Mondays at 10:30 Come join us every Monday morning at 10:30 for story time followed by a craft suitable for preschool/toddler age children.
Toddler Times - Tales & More with Meg in the Morning - Thursdays at 10:30 Come join us every Thursday morning at 10:30AM for story time followed by a craft suitable for preschool/toddler age children.
---
NOVEMBER TAKE & MAKE CRAFT
Children up to afe 10 are welcome to stop in for our November Take & make craft. This month we are offering TISSUE PAPER LEAF ORNAMENTS. NO pre-registration is needed. Just pop into the Children's Room and grab a bag. Supplies are limited so ONE per child plese so more kids will be able to participate. Craft bags are available from November 1st through the 7th or while supplies last.
---
INTRODUTION TO SPANISH FOR FAMILIES
Habla espanol? Families of children ages 8 - 12. would you like to learn Spanish? Join us for a contiuation of Introductory Spanish with Bilingual Specialist Jan Lamberg. Completely new to Spanish? Jan will make sure you are able to catch up to where the other families are. so please sign up! Classes will be held on Mondays. November 14th, 21st and 28th at 6 pm in the Trustees Room. Pre-registration is REQUIRED. Call or stop into the library to sign your family up.
---
READING BUDDIES WITH DUCHESS & GWEN
Duchess the Yorkshire terrier and Gwen the greyhound are reading therapy dogs from Bright Spot Therapy Dogs. Kids in kindergarten and above can schedule a 15 minute time slot to read to one of them. Duchess will be here on Monday, November 14th and 28th from 6pm to 7pm. Gwen will be here on Wednesday, November 16th from 3:30pm to 5:00pm. Pre-registration IS required. Parents or caretakers can sign their children up by either calling the library at 413-538-5045 or stopping by the library. If all time slots are filled feel free to give your information for future visits.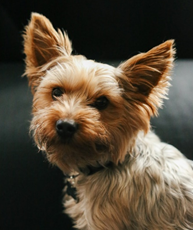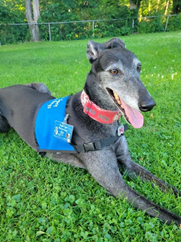 ---
---
CHESS CLUB FOR KIDS AND TEENS
Play the game of kings and queens. Children and teens are welcome to join us for our five-week Chess Club and instructir Andy MNorris-Friendman. Session will be held on Wednesdays, November 2nd and 9th at 4 pm in the Craft Room. Each class is an hour and a half. All lecels of players are encouraged to attend from beginner to expert. Each session includes instruction and game play time. While pre-registration is not required, it is encouraged to secure yoru spot in each session. Children in grade 3 and below must be accompanied by an adult please. Adults welcome if space permits.
Fall Leaves Luminaries Craft for Kids
Children up to age 10 can sign up for our Fall Leaves Luminary craft which will be held on
Thursday, November 17th at 4 pm.
This cool mason jar votive holder will look fantastic on your Thanksgiving table.
Pre-registration is REQUIRED
supplies are limited. Call 413-538-5045 or stop in to reserve yoru spot.
---
Sculptural Book Art: Make Your Own House
On Saturday, Nov. 19 at 10am, children of all ages will love this creative art program being presented by Mount Holyoke College art student Hanan Khan. Sculptural Book Art: Make Your Own House will utilize many skills that Hanan will teach to participants. Younger children will need assistance from their grown-ups. For more information about this program or to sign up, please call Meg in the Youth Services Department at 413-538-5045. If you can't make it that day we will be repeating the program on Saturday, Dec. 3rd. You can pre-register for either one.
---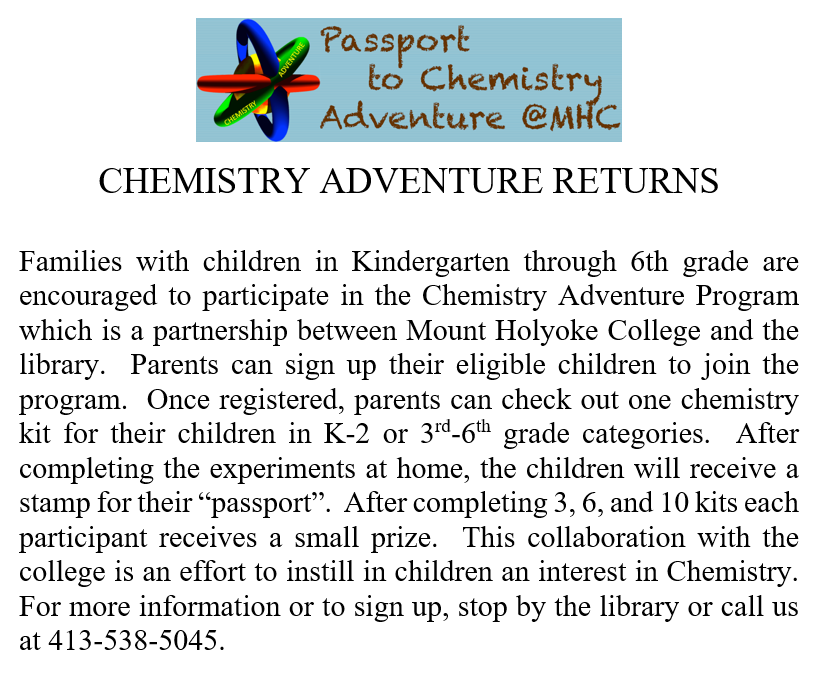 ---
TODDLER TIME STORYTIME
Families are invited to join us every Monday and Thursday morning at 10:30am for a story time with an addortment of picture books followed by fun activities for the children. Weather permitting we will be outside on the library lawn where children will be able to participate in various outdoor games/ activities. In the event of inclement weather when we will be indoors where kids will be able to create an age appropriate craft. While geared for birth to age 5, we welcome older children to participate if desired.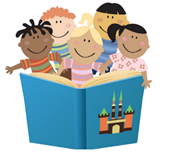 ---
RHYME TIME
Our youngest patrons and their grownups are encouraged to come every Tuesday morning at 10:30am for Rhyme Time. Participants can sing and dance during this interactive program. Weather permitting we will be on the library lawn. Children from birth through 5 or 6 will enjoy this fun activity.
---
CFCE PLAYGROUP
Every Wednesday we host Dana from the Coordinated Family Community Engagement Program who presents a fun filled program with stories, games, circle time, music & more for children from birth to 5. Older siblings are always welcome to attend too. Most playgroups take place at 10:30am but starting in October, on the first Wednesday of the month, the playgroup will take place at 3:30pm. The rest of the month will remain at 10:30am. Watch the library website for what the weekly themes will be. Weather permitting the playgroup is held outside on the library lawn.
---