Teen Takeaway
November This month features Watercolor Leaf Bookmarks
T
eens enjoy our monthly Teen Takeaways. Sign up once and receive a new Takeaway every month! A craft with all supplies and directions provided, as well as some other goodies in each bag! No monthly meetings or online meetings! Craft on your own time with no pressure or stress! This month's Teen Takeaway features Pine Cone Owls . Call 413-538-5045 and speak with Bethany.
Find a New Book
with Novelist!
Gaylord Memorial Library
The Gaylord Memorial Library, right across from Mount Holyoke College, is a branch of the South Hadley Public Library and offers full library services in a historic setting near the Village Commons and town center.
Need a library card?
N
ew to town? New to the library?
You can fill out our online library card application by clicking here!
Story Times for Children!
Check out our full schedule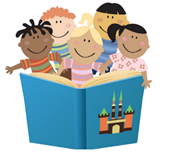 Monday: PJ Story Time at 6:30
Tuesday: Rhyme Time at 10:30
Thursday: Story Time at 10:30
Friday at Gaylord: Story Time at 10:30
Homebound Delivery for Residents
Services provided via the Gaylord Memorial Library
Our homebound service is accepting new applications from South Hadley residents who have health or transportation issues that keep them from the library. Materials are selected and delivered by library staff on a monthly basis. Homebound delivery recipients must be home or have a household member available to receive the contactless delivery at the scheduled date/time. Interested residents may print out or fill out an online application or call the Gaylord Library at 413-538-5047 to register.
What's new at the library?